Welcome, fellow craft enthusiasts! If you've ever found yourself swimming in a sea of yarn scraps, wondering what to do with those colorful remnants, you're in for a treat. In this blog post, we've curated a list of 18 delightful scrap yarn projects that are not only cool but also make fantastic gifts. So, grab your yarn stash, and let's dive into the world of crafting magic!

1. Scrappy Knit Shawl Pattern
Embrace the eclectic with Morale Fiber's Scrappy Knit Shawl Pattern. A colorful and cozy creation that celebrates the beauty of mixing and matching yarn scraps.

2. Mini Mania Scarf
Cozy up to the Mini Mania Scarf pattern by Sarah Core on Ravelry. A stylish accessory that transforms those scrap yarns into a fashion statement.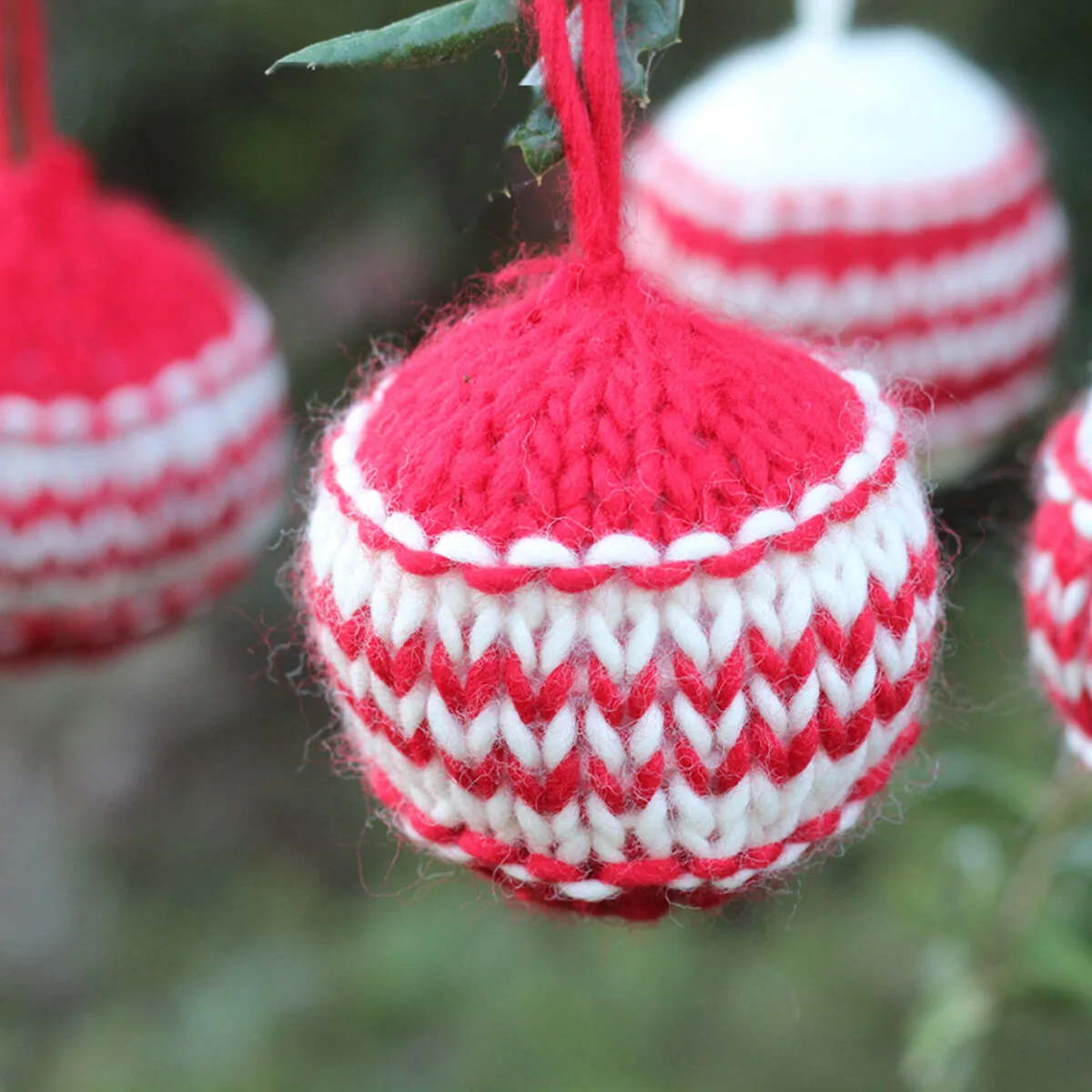 3. Knitted Christmas Ball Ornaments
Add a personal touch to your holiday decor with Studio Knit's Knitted Christmas Ball Ornaments. A festive and charming project to gift or keep for yourself!

4. Yarn Stash Bracelet
Transform your yarn scraps into wearable art with Riv Creative's Stash Bracelet pattern on Ravelry. A unique accessory that showcases your crafting flair.

5. Pineapple Earrings to Crochet
For a touch of whimsy, try Winding Road Crochet's Crochet Pineapple Pendant. These earrings are a delightful way to add a tropical vibe to any outfit.

6. Farmhouse Kitchen Knitted Dishcloths
Just Be Crafty brings us the charm of farmhouse-style kitchen decor with their Knitted Dishcloths. Practical, pretty, and a joy to make.

7. Tassels 3 Ways
Add flair to your creations with these easy-to-make tassels from The Craftaholic Witch. Learn three different ways to create these decorative accents.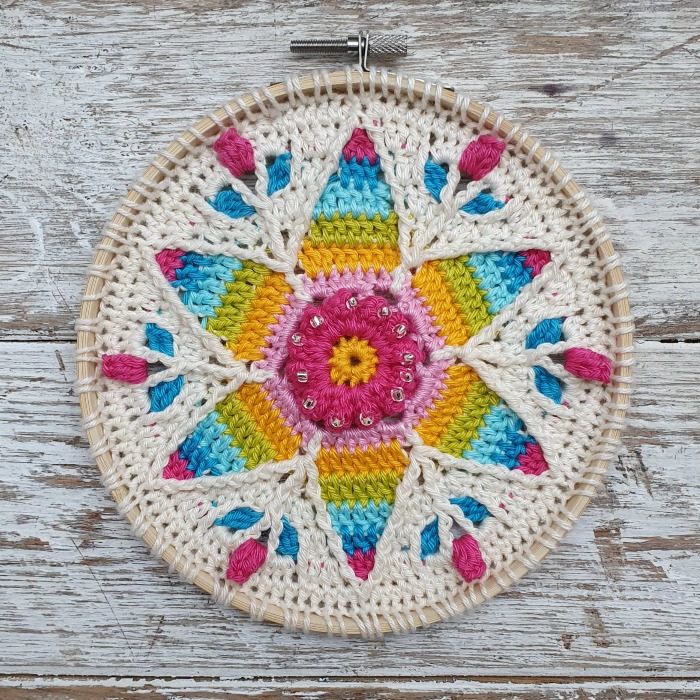 8. Crochet Mandala Pattern
Brighten up any space with the vibrant Fancy Nancy Crochet Mandala Pattern from Look at What I Made. A delightful project that's as beautiful as it is versatile.

9. Classic Granny Squares
The Spruce Crafts teaches us the timeless art of creating Classic Granny Squares. Unleash your creativity and piece together a masterpiece.

10. Lavender Sachet to Knit
Indulge in the soothing aroma of lavender with this free Lavender Sachet pattern. A small yet thoughtful gift that brings a touch of luxury to any space.

11. Ridged Crochet Feathers
Jen Hayes Creations guides us in crafting Ridged Crochet Feathers in four sizes. A whimsical addition to any project, these feathers are sure to make a statement.

12. Crochet Scrap Bag
Winding Road Crochet shows us how to turn a rectangle into a stylish Flat Bottom Bag. Perfect for toting around your ongoing projects or as a chic accessory.

13. Crochet Kitchen Scrubber
Kickstarting our list is the perfect kitchen companion – the Crochet Scrubber Sponge. Courtesy of The Mud Place, this free pattern is a joy to work on and creates a functional, eco-friendly gift that's sure to impress.

14. Scrappy Sweater
Enjoy the cozy comfort of "My Scrappy Sweater" by Cup of Tea and a Yarn. Transform your odds and ends into a fashion statement that's as unique as you are.

15. Crochet Textured Bow Tie
Delia Creates adds a dash of dapper to your wardrobe with the Textured Bow Tie. A quick and charming crochet project for a touch of handmade elegance.

16. Facial Round Scrubbies
Hooks & Sunshine share a pattern for Facial Scrubbies – a simple and eco-friendly alternative to disposable cotton rounds. Pamper yourself or gift them to a skincare enthusiast.

17. Scrap Buster Fingerless Gloves
Goddess Crochet helps you keep warm in style with Scrap Buster Fingerless Gloves. A practical and stylish solution for chilly days.

18. Knit Twisted Headband
Yay For Yarn provides a step-by-step guide on how to knit a Twisted Headband for beginners. A chic accessory that showcases your newfound skills.

**Bonus Tip: The Magic Yarn Ball**
Before you embark on your scrap yarn journey, consider creating a Magic Yarn Ball using the Russian Join method for continuous flow. Check out the tutorial on making a Giant Magic Yarn Ball from Yarn Scraps by My Poppet Makes. The Russian Join is a game-changer, and there's a helpful video tutorial for it on YouTube.
Join Our "Creators Collective" Facebook Group
If you enjoyed this project and are interested in connecting, learning, and sharing your creations with like-minded individuals, we invite you to join our vibrant community on Facebook, "Creators Collective." Here, you can engage with fellow artists and crafters, exchange ideas, and foster creativity.
Join Creators Collective on Facebook
So, gather your scraps, ignite your creativity, and let the crafting magic begin! Happy crafting!